ARE YOU A DOULA, MIDWIFE, WELLNESS PRACTITIONER, or SIMPLY SOMEONE WHO'S PASSIONATE ABOUT HELPING MOTHERS?
Are you frustrated at not having the tools to
provide women & birthing people?
Do you want to make a huge difference in people's lives and health as someone who knows how critical the perinatal time is?

This program takes you from the feeling that there's so much you CAN'T do,
into knowing what you CAN do, and HOW

So you can bridge the critical gap between what primary care providers offer, and what families really need
Learn to support women & birthing people in fertility and pre-conception

Learn to provide support throughout pregnancy

Learn to support your clients by providing much-needed postpartum planning & support

Learn how YOU can bridge the critical gap between primary care providers and what families really need by providing simple, essential resources & tools
WE ALL DESERVE BETTER CARE
AT EVERY STAGE
Right from the effort to become pregnant, a holistic perinatal consultant can help support overall health & identify underlying imbalances. Early preparation and focus on pre-conception health is clinically proven to lead to healthier pregnancies and healthier moms and babies with less interventions.
During pregnancy, holistic care including tailored diet, supplementation and natural support for discomforts leads to happier, healthier pregnancies - also with less interventions.
Postpartum support from a trained holistic consultant helps birthing people prepare in the best possible way for the specific demands of postpartum healing and thriving.
Imagine what you could do if YOU FELT EMPOWERED...
We're here to support you every step of the way - from learning what it means to to support, care for, and empower women and families in a holistic way, to teaching you how to sit with clients, take cases and offer solid recommendations to them that MAKE. A. DIFFERENCE!
HERE'S WHAT'S INSIDE:
You're going to
love
these
VIDEO TRAININGS
Watch pre-recorded trainings in your own timing, and wherever you choose. All trainings can be view via computer, tablet or smartphone and viewed or listened to as your situation dictates, and depending on the specific training.
RECORDINGS OF PREVIOUS LIVE TEACHING CALLS
While this version of the program doesn't include live group calls, you'll still have every opportunity to chat with us inside the lessons, AND we're giving you recorded calls where the material was discussed with a cohort - so you can benefit from those discussions.
BUSINESS INSPIRATION & SUPPORT
Learn business foundation - from intakes to sitting with clients to fundamental marketing considerations. Discuss your ideas with the group, so you can be poised to move forward into your new consulting practice upon graduation.
DISCUSSION & Q/A INSIDE EACH LESSON
Dialog with your instructors and other students - get your questions answered even between live calls and after the cohort course has completed.
SLIDE DECKS
Included for all video presentations so you can make a course binder/folder and keep your notes the way you want and need.
COMMUNITY
Integrated community right inside our course portal - NO FACEBOOK groups to chase down. Everything you need is all in one place. 
The Holistic Perinatal Consultant program with Sunny and Rebeka was an amazing experience. The delivery of prerecorded classes and live zoom sessions offered a great mixture of learning opportunities. I entered this program as a birth doula, and now I am leaving this program feeling like I am capable of supporting women all throughout their journey in a holistic way. This program has given me the tools so that I can create deeper more meaningful impacts on the women in my community. As a plus point, it also reminded me of the importance of self-care in my own life and my own perinatal health.
KATHLEEN ADILAPURAM
DOULA, HOLISTIC PERINATAL CONSULTANT
This has been one of the most comprehensive trainings I've attended. I am so grateful to have been part of the first cohort learning alongside my fellow students and the expertise taught by Rebeka, Sunny and all the wonderful guests. This is for anyone who has the desire to deepen their understanding of holistic principles for the entire perinatal window, and learn an insightful approach to support women, and families in a way that preserves the sanctity of this beautiful cycle of life.
Thank you!
BELLE PRUDOMME
CNFC, HOLISTIC PERINATAL CONSULTANT
This is a training program like no other. Blending Ayurveda, Homeopathy, midwifery &natural therapeutics, this school empowers practitioners with skills to support pregnant people and their families through life's greatest transformation. I learned how to support folks physically, emotionally, and spiritually. I learned how to construct a coherent intake form. I built a cohort of peers. I would recommend this program to anyone who is passionate about serving women and pregnant families.
STACEY RAMSOWER
SOMATIC SEX EDUCATOR, YOGA INSTRUCTOR, HOLISTIC PERINATAL CONSULTANT
Sunny and Rebeka have created a training that has changed me, my life, and the work I do in the world. It's an incredibly comprehensive training that teaches the tools, practices, and skills to support people through the entire spectrum of perinatal health, from preconception through postpartum. There's a depth of wisdom that's so alive in what Sunny and Rebeka share, it's palpable and rich. The ripple effects of what I've learned and that I'm able to offer to clients will be far reaching and I love envisioning the world we're all creating together through supporting mothers, parents, and families during this magical time.
MARGARET JAMES
HERBALIST, HOLISTIC PERINATAL CONSULTANT
In your own timing...
become a perinatal consultant with the skills you need to start earning a living doing what you love, while making a crucial difference. 
Imagine the satisfaction you'll feel when you receive that email from your client, thanking you and telling you how profound your support has been. And the satisfaction you'll feel having this be your work, your business, with a doable schedule that works for you and your family.
Who will your instructors be for the Holistic Perinatal Consult Program?



I'm Rebeka Rose
midwife & manual therapist


I've been a bodyworker and midwife for over 20 years. I've also been studying and teaching bodywork, natural therapeutics, homeopathy, flower essence therapy and more for decades.
and I'm Sunny Rose Healey
ayurvedic practitioner & holistic perinatal consultant


I've been in practice and teaching for 15 years, and I'm passionate about supporting and empowering women in balancing their hormones, supporting their fertility, supporting them through pregnancy and showing them how to thrive in postpartum.
We're passionate about extending our reach beyond working one-on-one with mothers and families - we want to show YOU how to create a business doing what you love - supporting mothers & all who birth, and their babes and families.
Let's create a massive shift !
"I RECOMMEND THIS PROGRAM TO ANYONE WHO'S PASSIONATE ABOUT SERVING WOMEN & PREGNANT FAMILIES"
Blending Ayurveda, Homeopathy, traditional midwifery, and natural therapeutics, this school empowers practitioners with skills to support pregnant people and their families through life's greatest transformation. I learned how to support folks physically, emotionally, and spiritually. I learned how to construct a coherent intake form. I built a cohort of peers. I would recommend this program to anyone who is passionate about serving women and pregnant families..
Stacey Ramsower
Let's Talk Modules & Program Calendar
The breakdown
MODULE 1
Holistic Foundations
Say hello to the foundation of Ayurveda as our core medicine system and lens in this program.
Enjoy instruction in simple Natural Therapeutic principles, including homeopathy.
Learn how to apply the work to perinatal wellness. Whether you're new to these systems or already have some training, you've likely never experienced them in this focused way.
You'll be supported in gaining the skills to guide your clients in maintaining wellness, as well as simple assessment and recommendations you can offer when issues arise.
Learn to become super effective in applying Ayurveda, by practicing first on yourself, so you can fully digest the information and walk your talk.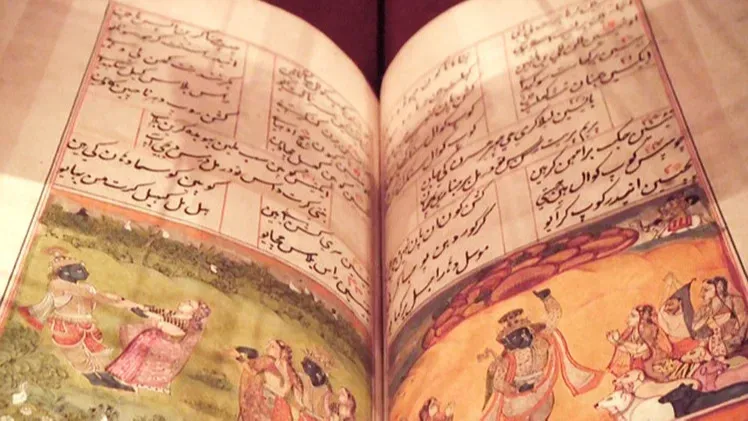 MODULE 2
Hormonal Health, Fertility & Conception
Learn about female hormones and the menstrual cycle as 5th vital sign, so you can assist women in optimizing their cycles and hormones.
Learn how to support male hormonal health
We'll revisit how the human constitution is formed and you'll learn which factors you can use to support clients, and how, so you'll be able to lead your clients through traditional and modern protocols for conceiving a healthy baby - no matter how they plan to conceive.
MODULE 3
Pregnancy, Labor, Birth & Loss
Learn to lead your clients through pregnancy, trimester by trimester, in your role as holistic adjunct to their primary caregiver.
Learn exactly what nourishes mother and baby at each stage drawing upon Ayurvedic recommendations and how to troubleshoot common discomforts using our holistic toolbox and tried and tested principles.
Learn to navigate common test outcomes in order to support your clients.
Receive a primer on labor and birth, so you can be an excellent support, should you be present at this pivotal event in your clients' lives.
We'll discuss pregnancy loss and how to support your clients based on their needs, so you can be a truly full-spectrum consultant if you so choose.
MODULE 4
Postpartum
This is THE area where our skills are most needed and have the biggest potential for immense change in the lives of new parents.
You'll learn how to care for mother / birthing parent primarily, which gives baby the most natural support possible. We'll move from the golden hour after birth, through the powerful sacred window of the first six weeks, and beyond, showing you how to care for mother, baby and family.
Ayurveda and many of the world's cultures teach us that the first 40 days postpartum shape our health for the next 40 years of our lives!
You'll learn to teach and support women in how to not only heal well, but use this malleable time to improve health and become the vibrant, present, pivotal centers of the family they are.
As the saying goes, "if mama ain't happy, ain't nobody happy."
MODULE 5
Bringing it all together
Bring together all that you've learned and discover together what it means to be a holistic perinatal consultant and how you can move forward with your new consulting business - something that's a full expression of your unique offering to the world paired with the training you've just received. We give our take on getting rolling with business based on our experiences being self employed for decades, and together we discuss ways to create a healthy relationship with money and to get your business and name out into the world and into the hands of those that want your services.
To complete this program, you will present a case study and demonstrate how you will use your toolset moving forward.
We'll end with a live virtual gathering, blessing and celebration to send you out into the world as a changemaker in the future of perinatal health & caregiving.
MY LAST PIECE OF ADVICE
I know first hand how lonely and confusing it can feel, when you have a passion for something but you're not sure how you'll get there, in terms of training. And especially what you'll do once you complete the training.
Our goal in this program is to provide you not only the didactic learning you need, but a community and resource to propel you into starting the consulting business you've always wanted. We've done it ourselves, and we'll do our best to help you get started too.