Your goal in this program is to learn ancient Ayurvedic wisdom
& how it applies to women's health, WHILE
elevating your own health by learning healing practices

SO THAT YOU CAN:

Apply Ayurveda to your own life

Help your family & friends bring balance in their lives

Apply Ayurveda with your clients (if you have a practice)
In just 4 months
learn Ayurvedic foundation and learn about women's health and hormones & how we can support ourselves and others in everyday life, as well as during the perinatal time.
Imagine the satisfaction you'll feel knowing that you have a foundation of knowledge along with practical tools to support balance in your own health - something you can discuss and share with friends and family as well.
AYURVEDIC FOUNDATION + FOCUS ON WOMEN'S HEALING & VITALITY
Learn by observing yourself and the world around you.

Learn how to vitalize body, mind and spirit using Ayurvedic principles and by working on your own health (this is the best way to learn!)

Learn easily. Distance format allows for home study on your own time, while studying in a one-on-one way with a seasoned instructor enhances your understanding AND allows you to apply it to your life and your work in your own unique way.
WHY IS THIS COURSE FOR WOMEN?
It is women who most commonly seek holistic healthcare and yoga instruction, and women at the grass roots level using what they learn to care for their families' health, and teaching others about these ancient sciences. Yet, when I first created this course in 2015, there was almost no accessible information out there about women's health from an Ayurvedic perspective. Thankfully, this has been changing!
COURSE FORMAT & TIME INVESTMENT
The course is based on 6-7 hours/week (12-14 hrs/module) readings, & study exercises (It may take you more, or less time depending on your particular reading speed and study habits) as well as recorded lectures (Watch anytime you're able, and watch again to gather more information!)

Space within the course for comments/chat discussion with Sunny. Discuss concepts and troubleshoot your own health concerns - this is how we learn practical Ayurveda!

Optional one-on-one live calls. Ask questions and discuss the material and your own health/process with Sunny live online. Schedule as many or as few of these as you like.
The 16 week journey that will inspire you into a whole new way of looking at the world and ideas of health & disease and into knowing what YOU CAN DO TO LIVE A VIBRANT, HEALTHY, ON PURPOSE LIFE.
YES, I NEED THIS
HERE'S WHAT'S INSIDE:
You're going to
love
these
VIDEO TRAININGS
Watch pre-recorded trainings in your own timing, and wherever you choose. All trainings can be view via computer, tablet or smartphone and viewed or listened to as your situation dictates, and depending on the specific training.
SLIDE DECKS
Included for all video presentations so you can make a course binder/folder and keep your notes the way you want and need.
DISCUSSION & Q/A INSIDE EACH LESSON
Dialog with Sunny right inside each lesson - get your questions answered.
REGISTRATION
for Ayurveda for Women
learn ancient Ayurvedic wisdom & how it applies to women's health, WHILE elevating your own health by learning healing practices.
Who will your instructor be for Ayurveda for Women?



Hello! I'm Sunny Rose Healey
ayurvedic practitioner & holistic perinatal consultant
I'm passionate about Ayurveda and the profound gift that understanding ourselves can offer us - we can always consult practitioners, doctors and healers, but the real power is in understanding ourselves - we truly are our own best healers.
Let's Talk Modules & Program Calendar
The breakdown
MODULE 1
Intro to Ayurveda and its foundational philosophies

Pancha mahabhuta (the five basic elements of creation): intro to your subtle anatomy

Gunas (attributes): The language of Ayurveda - you can go anywhere from here.

Tridoshic theory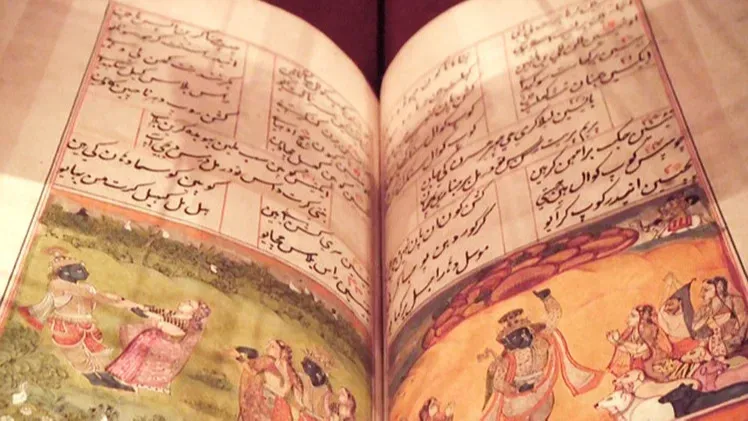 MODULE 2
Vata dosha (the air principle), its subtypes, and causes signs & symptoms of imbalance.


How do we keep vata in balance and maintain a healthy nervous system and stable nature?

Pitta dosha (the fire principle), its subtypes, and causes signs & symptoms of imbalance.


How do we keep pitta in balance, maintain our cool, avoid inflammation and autoimmune disorders?

Kapha dosha (the earth principle), its subtypes, and causes signs & symptoms of imbalance.


How do we keep kapha in balance, experience joy in life and maintain healthy weight

Prakruti (constitution) & Vikruti (constitutional disorders)


Explore your own constitution
MODULE 3
Agni, Taste and Digestion: The zest of life, exploring food and digestion
Creating your own shopping list and diet plan
Introduction to dhātu (bodily tissues): how we are nourished
Introduction to Ojas, Tejas & Prāna
Dinacharya (daily routine): Establishing the balance that is our birthright
MODULE 4
Disease Process: how do we get off track?

Diagnosis & Treatment: where do we look & what can we do to begin?
MODULE 5
Women's Hormones

Women's cycles & transitions + the importance of cycle charting

Practices for health & hormone balance
MODULE 6
Fertility & Preconception primer - laying the foundation for a healthy baby

The Home PK & options for resets and cleanses
MODULE 7
Pregnancy - Overview of pregnancy

Foods & medicines to favor and avoid for each trimester

Lifestyle practices to favor and avoid for each trimester

Troubleshooting common ailments

Where to birth?
MODULE 8
Postpartum - diet and lifestyle guide and important practices and medicinals

Setting up a postpartum plan with various types of support
AYURVEDA FOR WOMEN IS AVAILABLE ON DEMAND


Let's get you started!
• Upon signup: get instant access to the Welcome section & getting started steps, and instant access to Module 1
• Content: receive a new module every week
• Program completion: While this is a 16 week program, you can do it more quickly if desired, or take a full year if you need it!
Enjoy these bonuses that will enhance your learning and experience
BONUS 1 --> Children's Health Module - available after module 8 of the program
BONUS 2 -->

Access to Sunny's Professional Dispensary

As a long-term student, one of the perks I offer is an account on my professional Wellevate/Fullscript dispensary. This gives you access to supplements I recommend that can't be found in stores or without a practitioner recommendation. It also gives you a great discount.